2nd Story Gallery is pleased to present an exhibition of recent works by Calgary artist Robert Arnst. This show, titled "Table of Contents", is an energetic collection of paintings and constructions. "Table of Contents" opens with a reception at 8:00 PM September 24th and continues until October 12th, 1985. Hours of exhibition are 12:00 noon until 5:30 daily, Monday to Saturday.

Artist Statement:
This exhibition is comprised of work done since graduation from the alberta College of Art (april 1985). The way I paint gradually develops while the subject matter remains relatively consistent. Scale, excepting the small constructions, has changed little over the past three years.

A visual language for representing people in their surroundings or situations is inherent in the work. I strictly adhere to both the subject in a painting and the painting as an object. By doing so, a communicative object is resultant. This concern with object making leads me to concentrate on surface more than depth or spacial representation.

The large paintings are concerned with worldly or sociological situations and incorporate universal symbols. The small constructions deal with life, through symbolic representation, on a more personal, private level. the small and large pieces juxtaposed provide an overall picture of life in a changing world where each person must deal with reality on a private and public level.

This exhibition exceeds any of my previous work in content and execution. It has provided me experience to grow towards maturity as an artist. The exhibition hopefully provides the viewer with an optimism for the future and a chance to expand personal horizons.

Special Thanks to Jim Goertz, Larry Semchuk, Mr. & Mrs. L. & J. Arnst, Tim Bester and Jody Corner.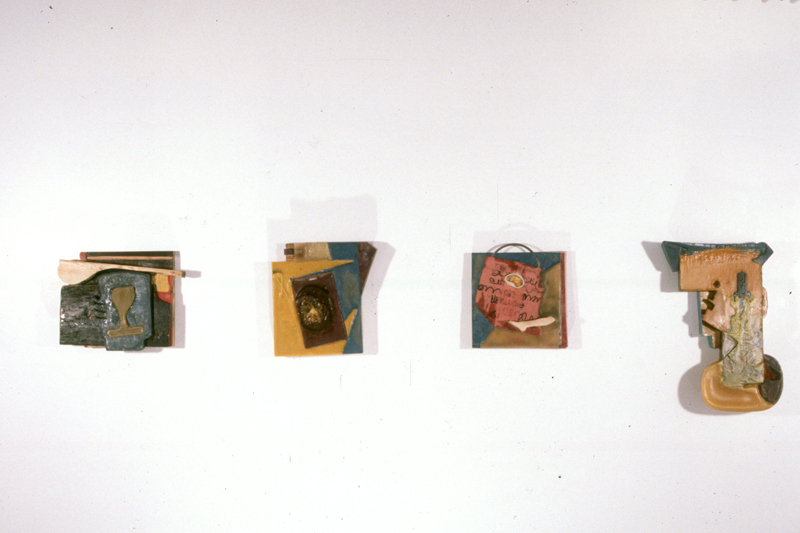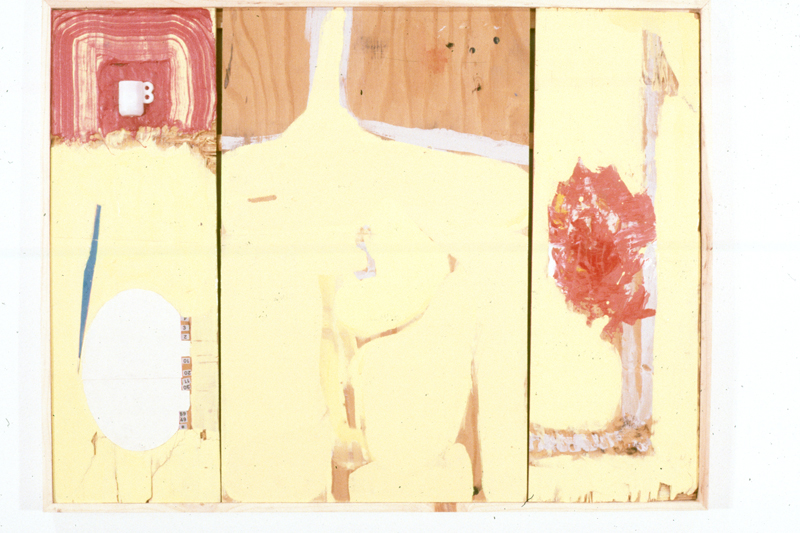 Robert Arnst
Robert Arnst was born in Saskatchewan and moved to Calgary "just before reaching puberty". He enrolled at Alberta College of Art in 1979 and graduated with a major in painting in 1985. "Table of Contents" is Robert's first show since graduation.